Blue Moose Bar & Grill Lenexa
Specials

Happy Hour
Monday – Friday 3pm to 6pm
Happy Hour Drinks
$3.50 Wells & Pints
$3 Off Cocktails, Martinis & Mules
5 for $6 Select 6 oz Wines by the Glass

Happy Hour Food $6 each
LOADED TATER TOTS – Crispy fried potatoes topped with our pepper jack cheese sauce, bacon, sour cream and green onions
HUMMUS – Traditional garlic-lemon hummus,  made-in-house and served with cucumber, pita bread, feta cheese and pickled accoutrement.  Try it with just veggies for a gluten-free option
SPINACH ARTICHOKE DIP – A creamy blend of spinach, artichoke hearts, melted Parmesan and provolone cheese. Served with warm tortilla chips
SLIDERS – 2 mini burgers smashed on our griddle with onions, pickles and American cheese. Served on freshly baked Farm to Market slider buns
BUFFALO WINGS – 1/2 pound of mouth-watering fried chicken wings tossed in Buffalo-style hot pepper sauce. Served with celery sticks and choice of bleu cheese or ranch dresing
FLASH FRIED CALAMARI – Served with Garlic Aioli and Marinara Sauce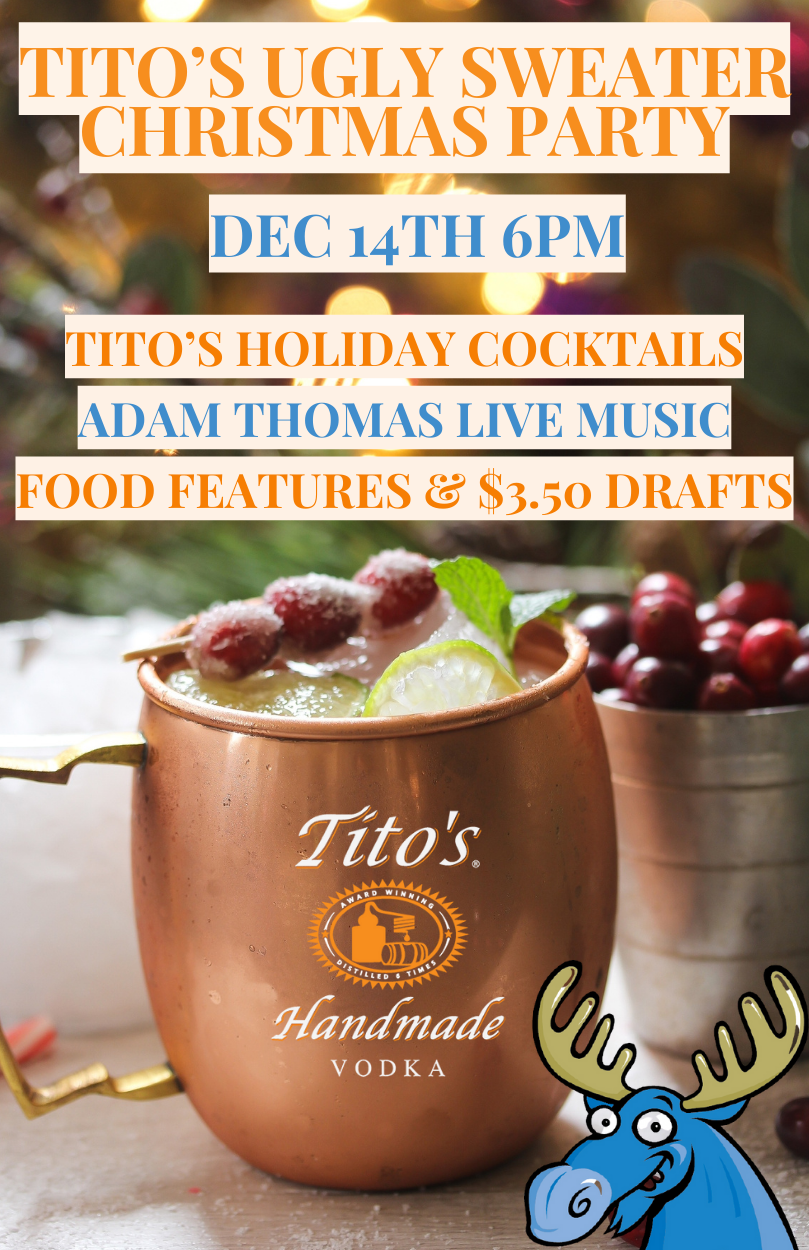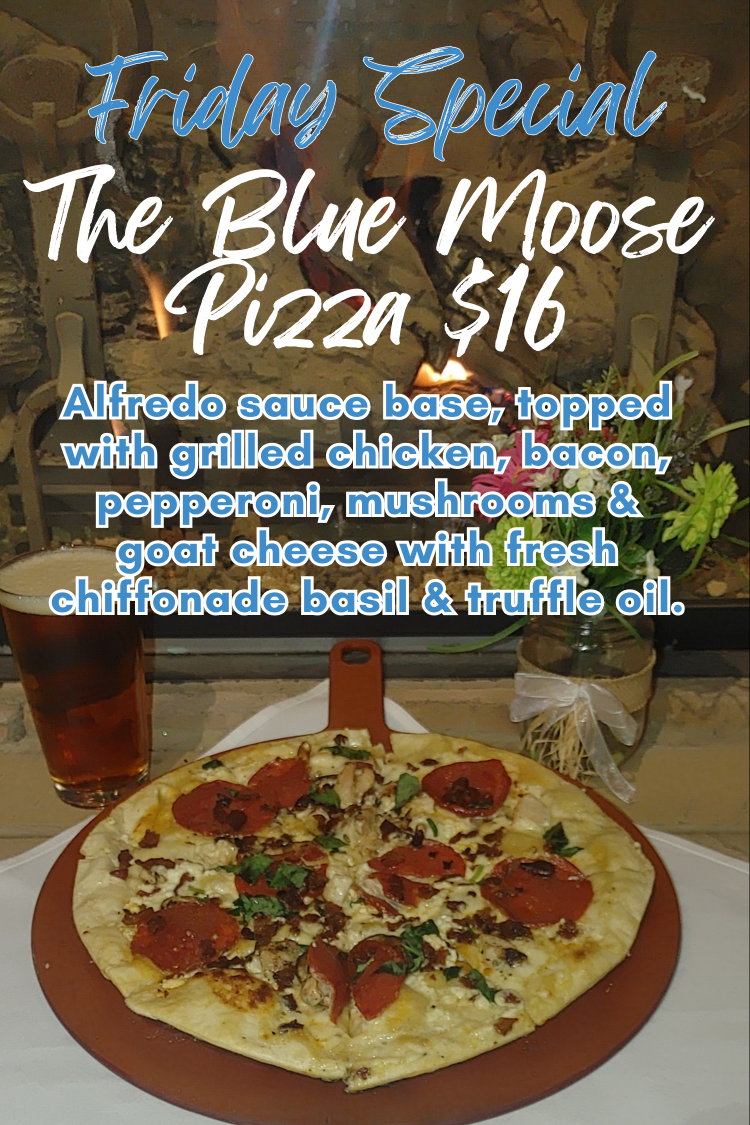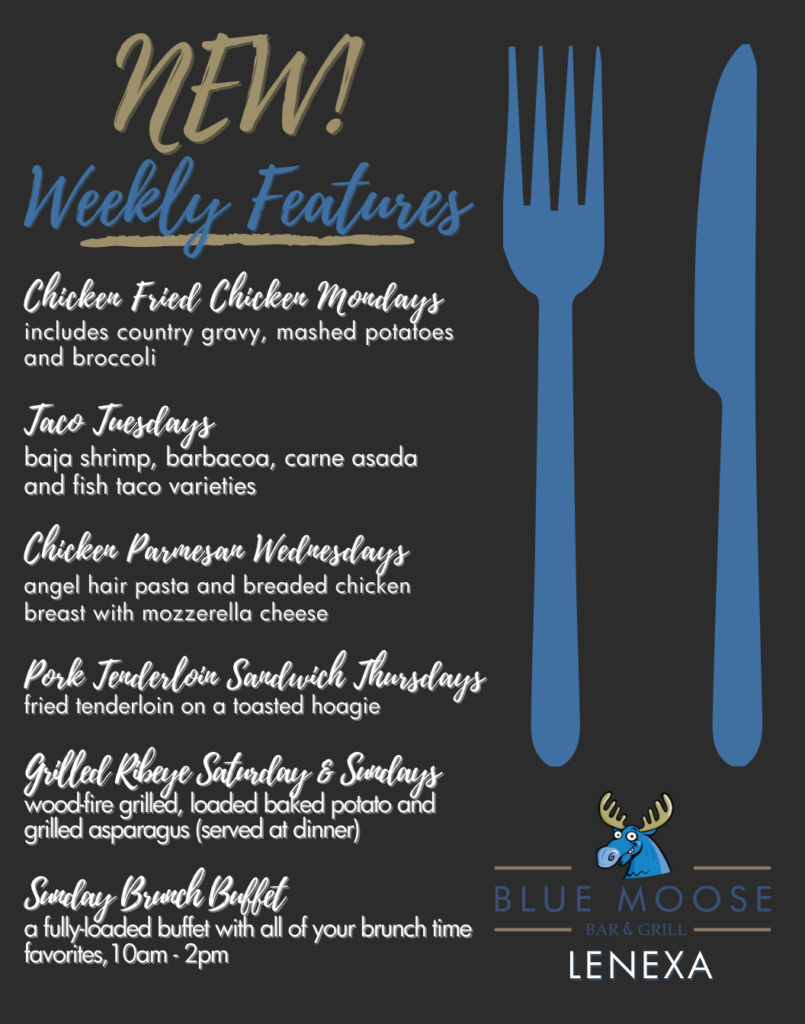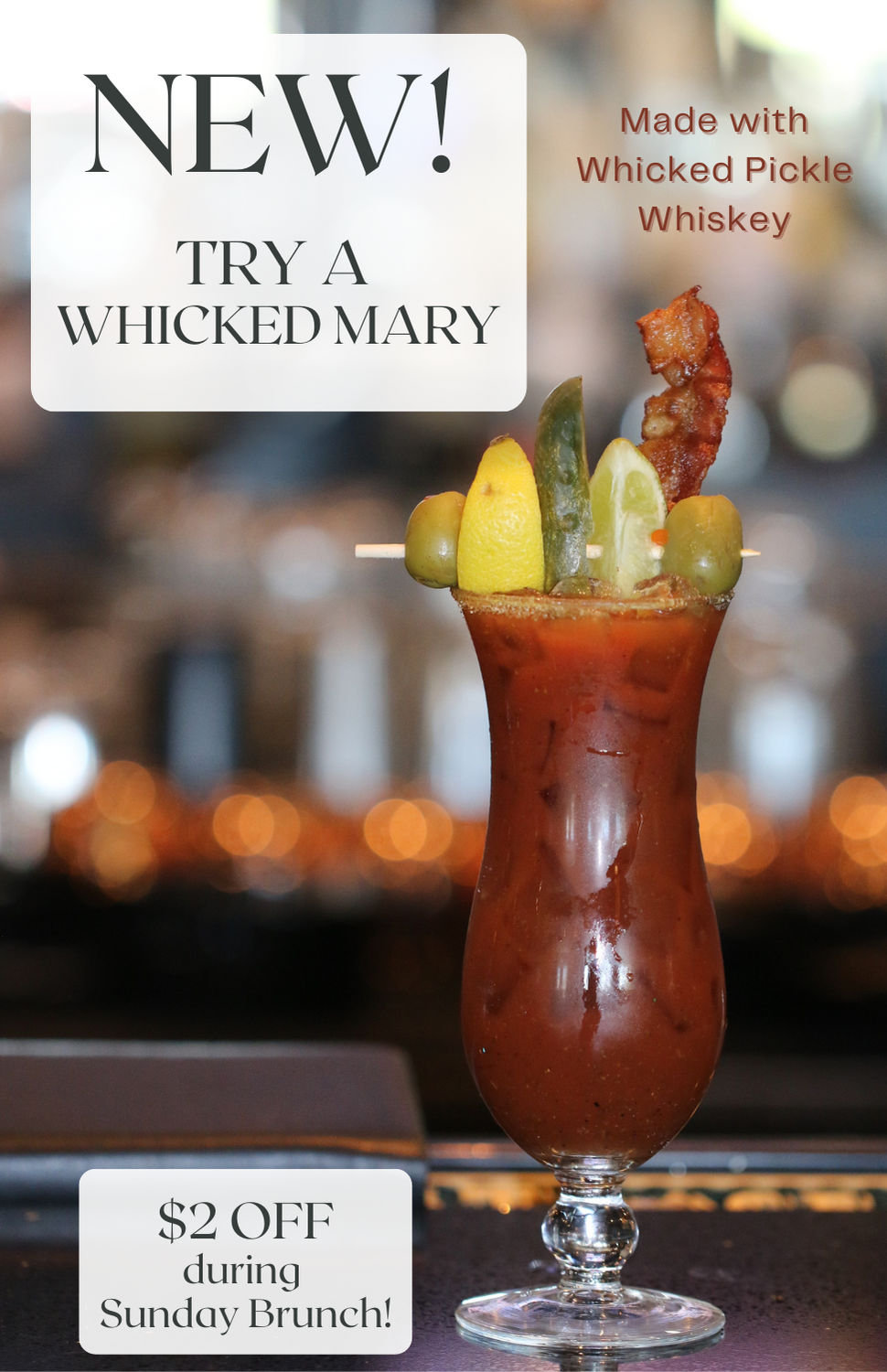 10 for $15 Wine Tuesdays
Every bottle is only $15!
Can't finish it all? Let us package it up for home!
White Wines
CK Mondavi Moscato Rosé
Guenoc Sauvignon Blanc
Anterra Pinot Grigio
Hess Shirtail Creek Chardonnay
Hayes Ranch Chardonnay
Red Wines
Santa Rita 120 Pinot Noir
Radio Boka Tempranillo
CK Mondavi Merlot
Havenscourt Red Blend
Cypress Cabernet Sauvignon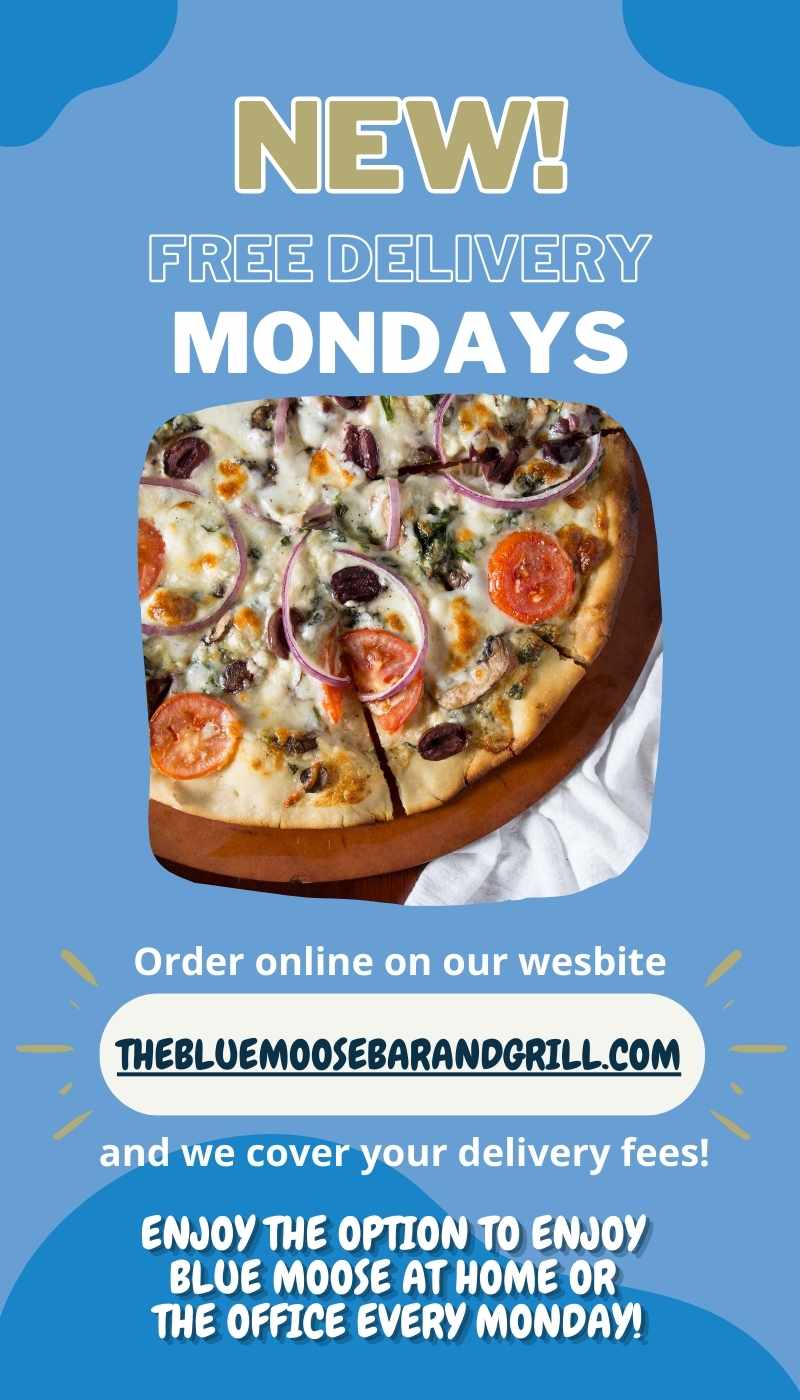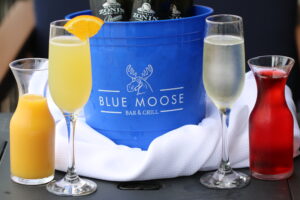 NEW MIMOSA BUCKETS!
Take your brunch to the next level and order a Blue Moose Mimosa Bucket $20 for two or $38 for four!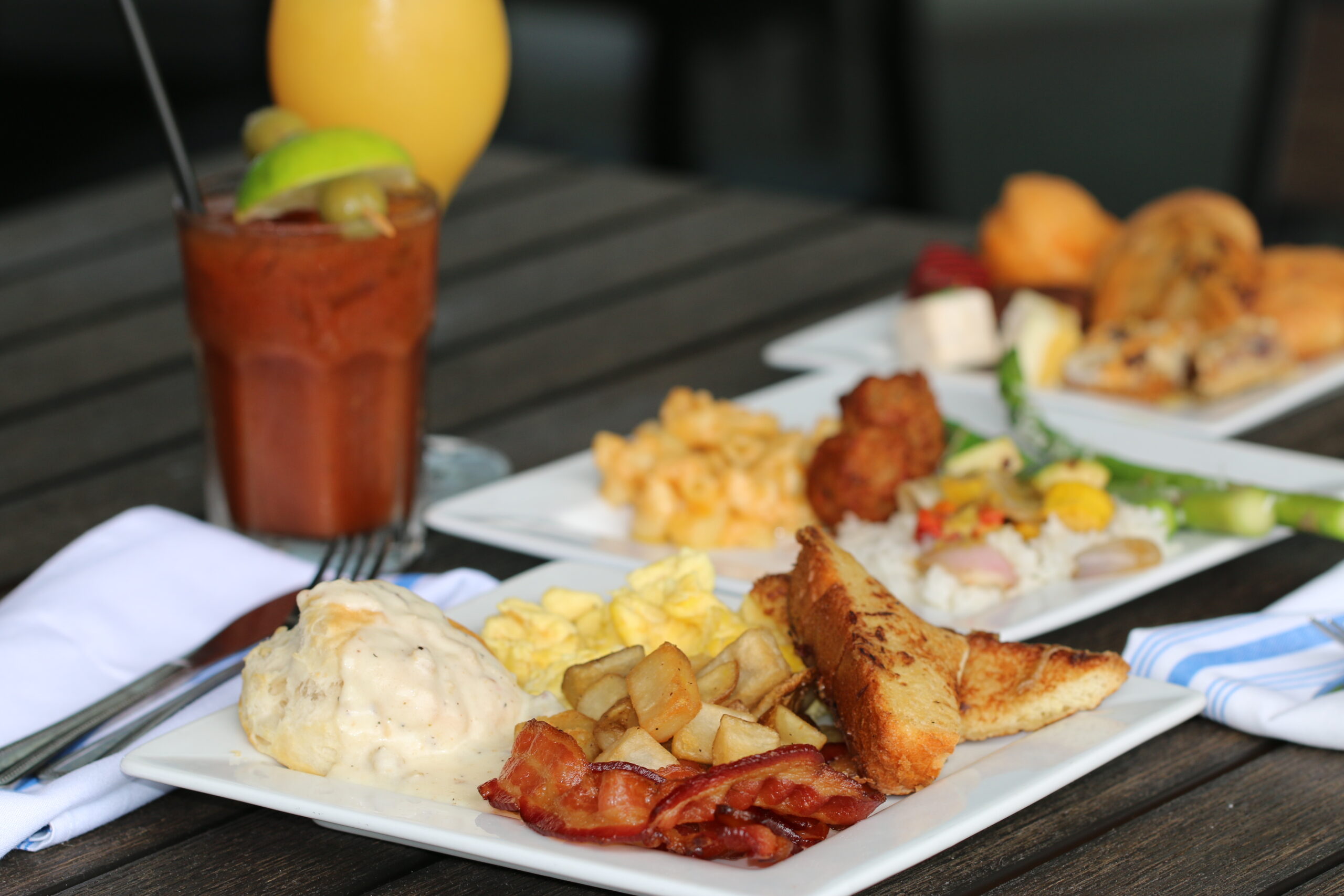 Blue Moose Brunch Buffet
Every Sunday from 10am-2pm!
Featuring a fully loaded buffet, with all of your breakfast and brunch time favorites. Including smoked salmon, sliced glazed ham, bacon, sausages, breakfast potatoes, eggs, spicy hot chicken bites, fresh salads, biscuits and gravy, mashed potatoes, French toast, cinnamon rolls, six-cheese macaroni and cheese, fruit, cereal, desserts and pastries. Brunch is better with a signature shareable mimosa bucket or bloody mary too!

NEW! We're adding some spice to our Sunday brunches. Enjoy your favorite breakfast staples with new buffet enhancement themes each month!
Pricing:
Adults $18.99
Seniors $15.99
Kids 4-11 Age + $1.99
3 & under Free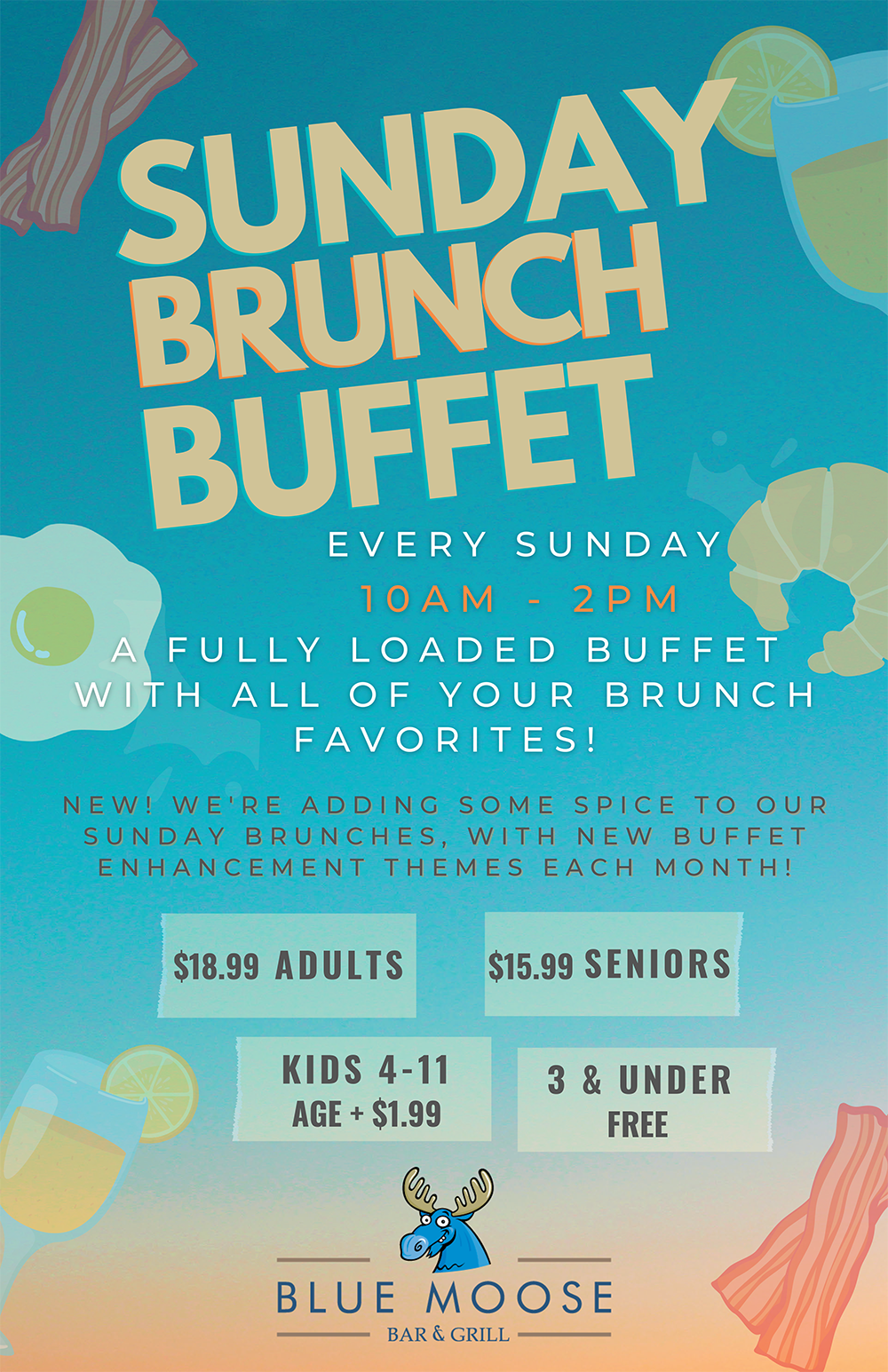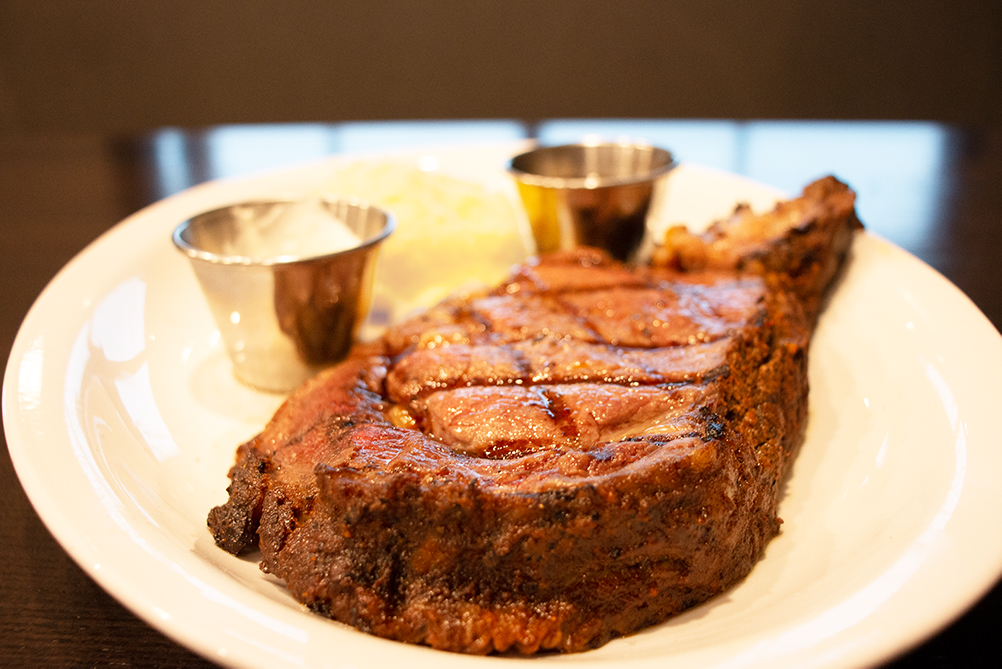 Grilled Ribeye Saturday and Sunday Nights
(Available After 4pm)
Served with loaded baked potato and asparagus.
12 oz. – $25