Curbside Carryout Available
Call us to place your order at 816-759-8510
Call us back when you arrive
We will deliver it to your car and you are on your way
Weekly Family Style Specials
Ready to pop in the oven with heating instructions.

(scroll down to see this week's specials)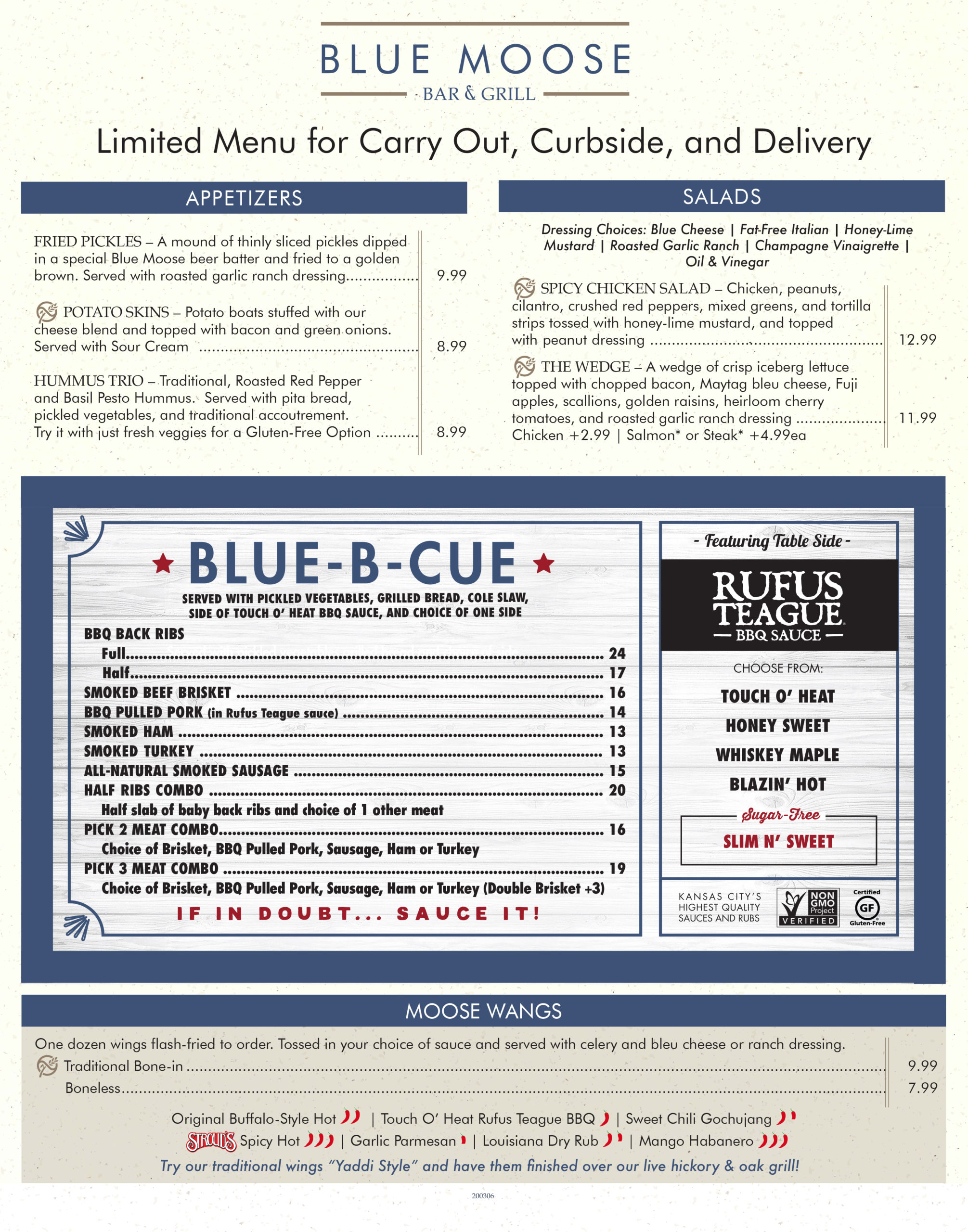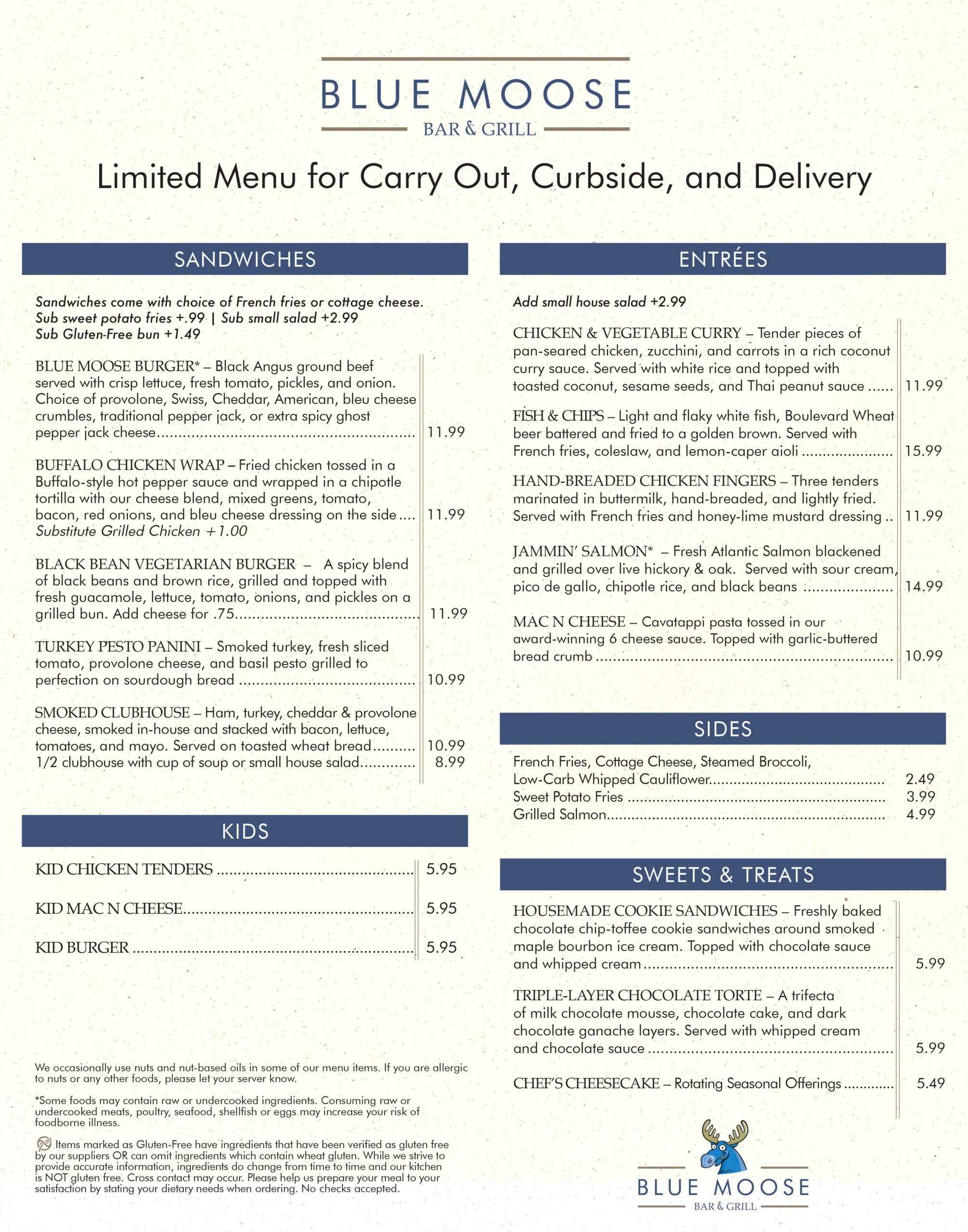 Weekly Family Style Specials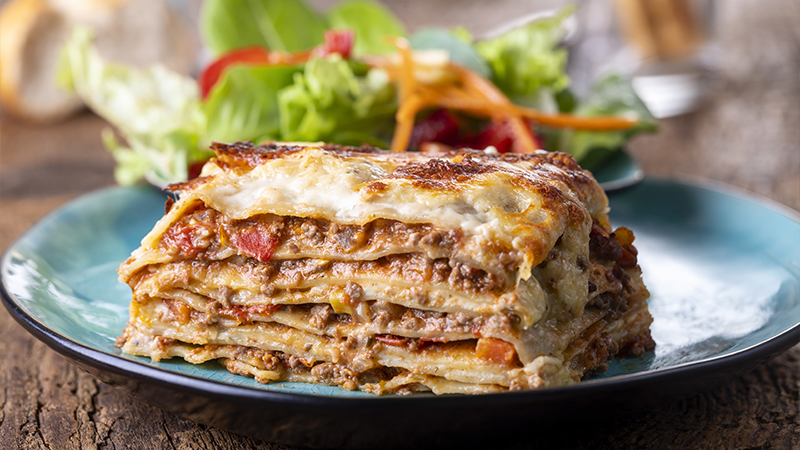 House-made Lasagna
(serves 4-6)
Tender pasta sheets layered with lemon ricotta cheese, mozzarella cheese, marinara and Italian sausage.  Served with garlic bread and a garden salad with choice of dressing. Also available without sausage (vegetarian) – $35/$30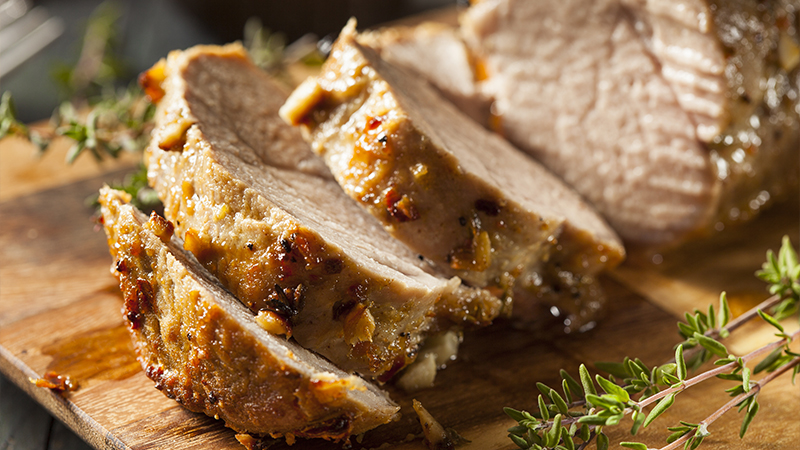 Garlic & Herb Roasted Pork Loin
(serves 4)
Slow roasted pork tenderloin rubbed with garlic, fresh herbs and spices.  Served with oven- roasted potatoes, a house salad with choice of dressing and fresh dinner rolls from Farm to Market Bread Company – $32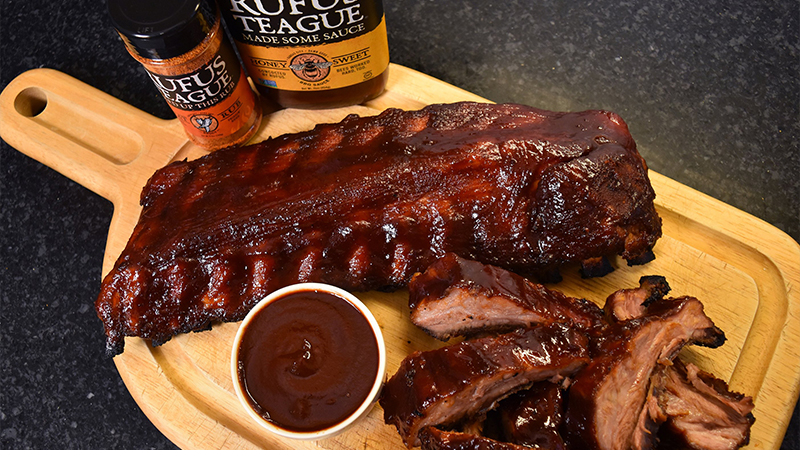 Blue Moose BBQ Special! $55
(Red Bridge Only.  Feeds 6)
Slow smoked baby pork ribs, BBQ pulled pork tossed in Rufus Teague signature Touch O'Heat Sauce, and our all-natural smoked bison sausage. Served with jalapeño cheesy corn, BBQ baked beans, coleslaw, Farm to Market buns and a FREE Spinach and Artichoke Dip appetizer.
6 Cheese Mac & Cheese
(serves 4)
Our award-winning cheese blend tossed with cavatappi pasta and topped with garlic buttered bread crumbs – $10
Oven Roasted Potatoes
(serves 4)
Seasoned with fresh herbs and spices and roasted until tender – $10
Spinach & Artichoke Dip with Tortilla Chips
(serves 4)
$6