Blue Moose Bar & Grill Prairie Village
Specials

Happy Hour
Monday – Friday 3pm to 6pm
Happy Hour Drinks
$4 Wells & $3.50 Pints
1/2 Price Specialty Cocktails & Specialty Martinis
5 for $5 Select 6 oz Wines by the Glass
Canyon Road White Zinfandel
Cht. St. Michelle Riesling
William Hill Chardonnay
Red Rock Merlot
Scotto Family Cabernet Sauvignon
Happy Hour Food $6 each
Just some petite versions of our signature menu to make your Happy Hour happier – Happy Hour food is available in cocktail, bar, and patio!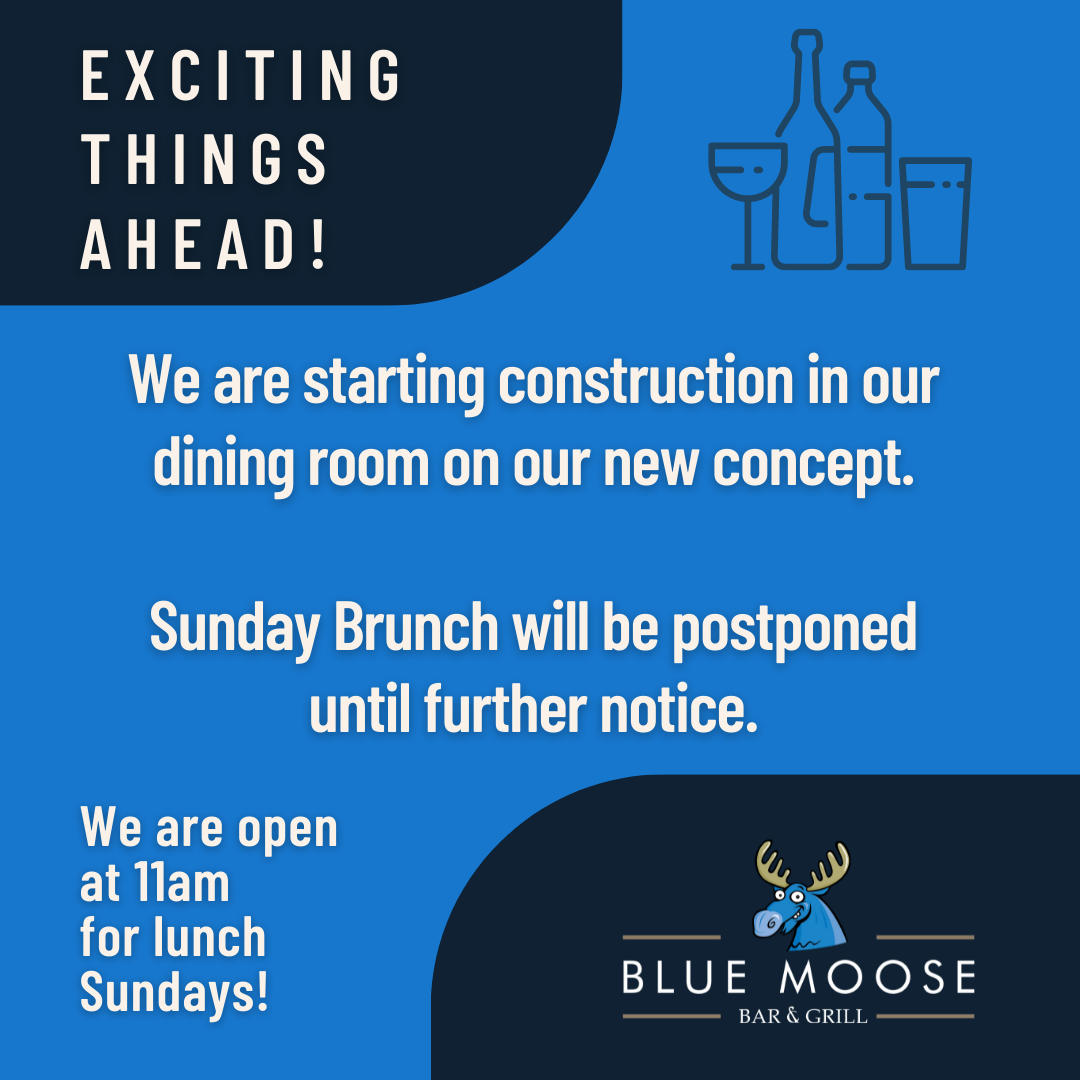 10 for $15 Wine Tuesdays
Every bottle is only $15!
Can't finish it all? Let us package it up for home! 
White Wines
Crane Lake Riesling
Guenoc Sauvignon Blanc
Anterra Pinot Grigio
Simply Naked Unoaked Chardonnay
Hayes Ranch Chardonnay
Red Wines
Santa Rita 120 Pinot Noir
Tierra Brisa Malbec
CK Mondavi Merlot
Havenscourt Red Blend
Cypress Cabernet Sauvignon
Try this season's featured 11th wine! Ask your server or bartender today!
Or Visit One Of Our Other Location: